Park
Park Rules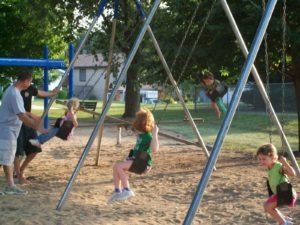 Use of the park is restricted to residents of Lake Killarney who have paid their dues for the current year and their guests.
LKHOA beach tags for the current year must be displayed whole using the park and it's facilities. Anyone found not displaying a tag will be asked to leave by the security patrol and or a LKHOA Park Committee or Board Member.
Any group of seven or more person will require a Special Use Permit before using the park for any activity.
NO hardball playing is allowed in the park.
NO snowmobiling is allowed in the park.
NO lewd or obscene conduct or language is allowed in the park.
NO alcohol is allowed on park property.
Parking of vehicles on park property is prohibited. (Except for work parties)
Park is closed at 10:00 pm.
Any violation of these rules by a person or persons will constitute an act of trespassing and or disorderly conduct and shall be subject to arrest and prosecution by the Lake Killarney Homeowners Association.